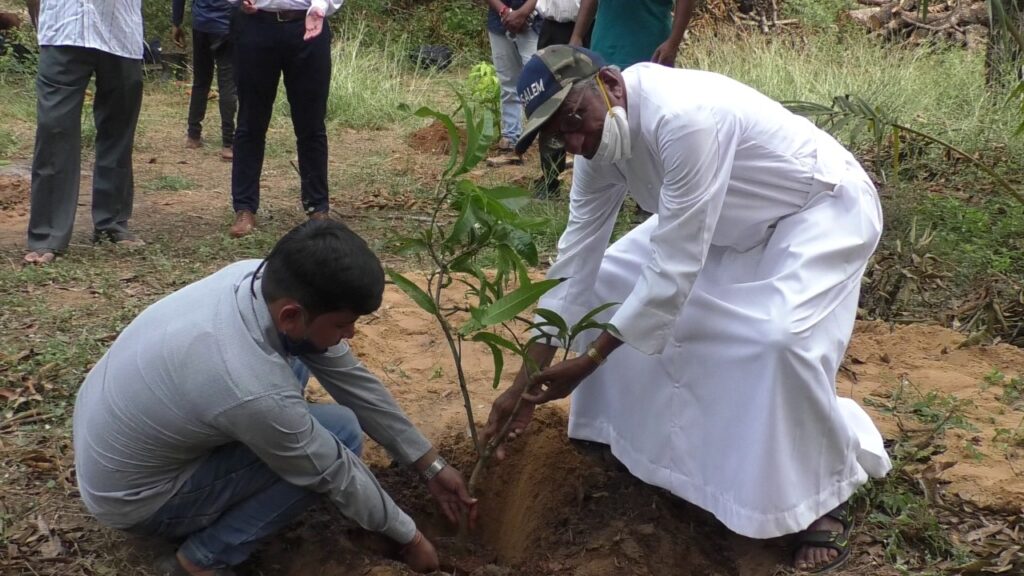 Proactively plants more than 1000 fruit bearing trees across four locations in Goa
Plantation drive to benefit people of Goa by developing livelihood opportunities
Panjim, Goa, 11th March 2021: In line with its commitment to ensure sustainable infrastructure development of Goa, Goa Tamnar Transmission Project Limited (GTTPL) implemented plantation of 1000 fruit bearing trees across the state. GTTPL conducted this proactive plantation drive in collaboration with the local communities across four locations – Nagao Church, land parcels including Communidade land in Colvale, and Navelim, in Goa. The company reached out to the people to understand their needs and implemented the plantation drive in a manner that will support the locals with livelihood opportunities.
Speaking on the initiative, Ninad Pitale, Project Head, GTTPL said, "The key highlight of this afforestation drive is the livelihood benefit it will generate for the locals in the form of an additional source of income. In this drive, we have planted more than 1000 fruit bearing trees. Once these trees attain their full growth, they would be an invaluable source of not just clean air but growth and prosperity for the communities."
He added, "GTTPL aims to make Goa self-sufficient in terms of energy requirements while conserving the state's pristine environment. As a company, we have taken utmost caution and care in the project planning to protect the biodiversity of the region, and these proactive afforestation and plantation drives are a step in that direction. We intend to cover more regions in future as part of our afforestation efforts."
In addition to plantation, GTTPL has provided drip irrigation system at all the sites to ensure regular water supply to the plants and this facility would be provided till the upcoming monsoon. Earlier, as part of the compensatory afforestation, the project had planted 9367 trees across various locations in Goa (Sankhli, Codar, Usgao and Sangod), more than what was mandated as per the compensatory afforestation rules of the Forest Department.
About Goa Tamnar Transmission Project:
Goa Tamnar Transmission Project Limited (GTTPL) is an inter-state transmission system project envisaged by the Ministry of Power in 2015. The project is made up of five related but functionally independent power elements, as conceptualized by the Ministry of Power. These are: 400kV D/C Sangod – Mapusa Transmission Line, 400/220kV Substation at Village Sangod, 220kV Sangod – Xeldem Transmission Line, 400kV D/C Sangod – Narendra Transmission LILO Line, and 765kV D/C Dharamjaigarh – Tamnar Transmission line. On completion, it will form a complete ring viz, Mapusa > Kolhapur > Narendra > Sangod > Mapusa ensuring reliable power for both North and South Goa districts.
To learn more about the project, click here: www.gttpl.co.in
Media Contact: info@gttpl.co.in