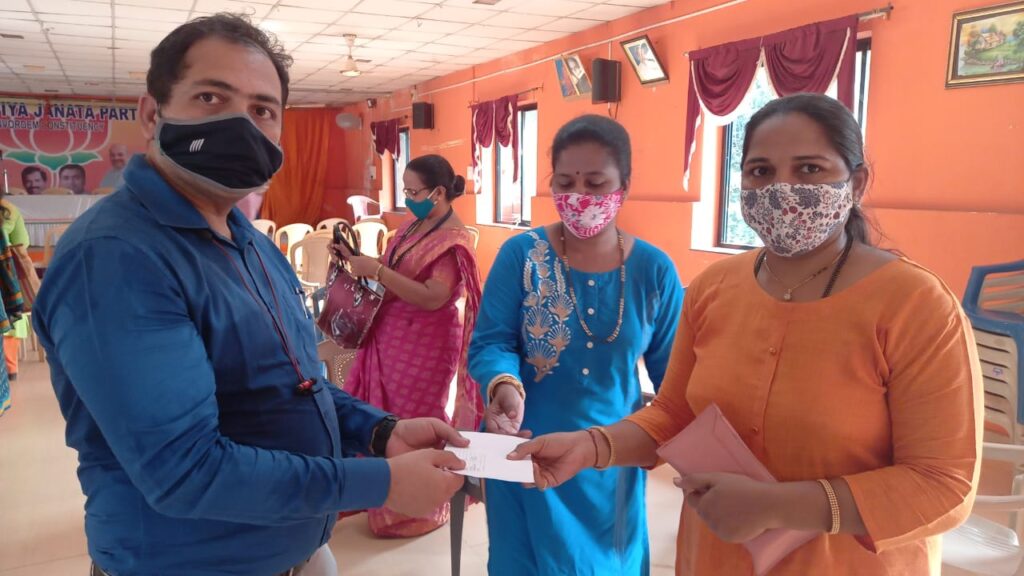 Panjim, Goa, 27th April 2021: Goa Tamnar Transmission Project Limited (GTTPL) initiated the distribution of essential school supplies covering 20 government schools in Goa. GTTPL handed over the school items to the school representatives in the presence of MLA Sanvordem and Hon'ble minister of PWD Shri Deepak Pauskar, as part of its community commitment.
The school supplies consist of furniture items and learning materials, positively impacting more than 700 students across the government schools in South Goa. GTTPL undertook this timely intervention to ensure an enriching educational experience for the children.
Ninad Pitale, Project Head, GTTPL, said, "Children are the future of Goa and providing a holistic educational environment for these bright youngsters is something that we care about deeply. We are happy to provide these essential items which will benefit the students in their learning journey."
Shri Deepak Pauskar, Minister, Public Works Department, Goa, said, "GTTPL's commitment in improving the education environment for the young learners is a positive one. We encourage more corporates to come forward and help us provide quality education to students, so that together we can build a better tomorrow."
About Goa Tamnar Transmission Project:
Goa Tamnar Transmission Project Limited (GTTPL) is an inter-state transmission system project envisaged by the Ministry of Power in 2015. The project is made up of five related but functionally independent power elements, as conceptualized by the Ministry of Power. These are: 400kV D/C Sangod – Mapusa Transmission Line, 400/220kV Substation at Village Sangod, 220kV Sangod – Xeldem Transmission Line, 400kV D/C Sangod – Narendra Transmission LILO Line, and 765kV D/C Dharamjaigarh – Tamnar Transmission line. On completion, it will form a complete ring viz, Mapusa > Kolhapur > Narendra > Sangod > Mapusa ensuring reliable power for both North and South Goa districts.
To learn more about the project, please visit: www.gttpl.co.in
Media Contact: info@gttpl.co.in